STAT IO-I-PTH
Parathyroid hormone (PTH), which is produced by the parathyroid glands, is cleared from the blood stream quickly. Within 10 minutes of removing the hyperactive parathyroid tissue, the PTH level falls by more than a half.
By testing intact-PTH levels before removing the hyperactive parathyroid glands and again after removal of the abnormal gland the surgeon can determine if sufficient tissue is removed. For a successful operation surgeons look for at least a 50% drop in the PTH levels in order to consider the parathyroidectomy a success.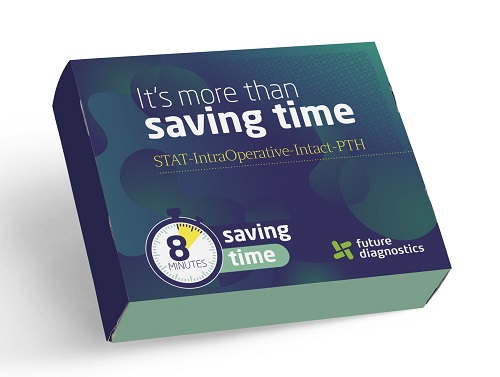 Unique Aid
The STAT-IO-I-PTH system of Future Diagnostics is a unique aid in monitoring the intact PTH levels during parathyroidectomies. The system is designed to be: mobile, simple and provides test results fast.
It is our solution to contribute to the performance of your hospital and the efficiency for surgeons.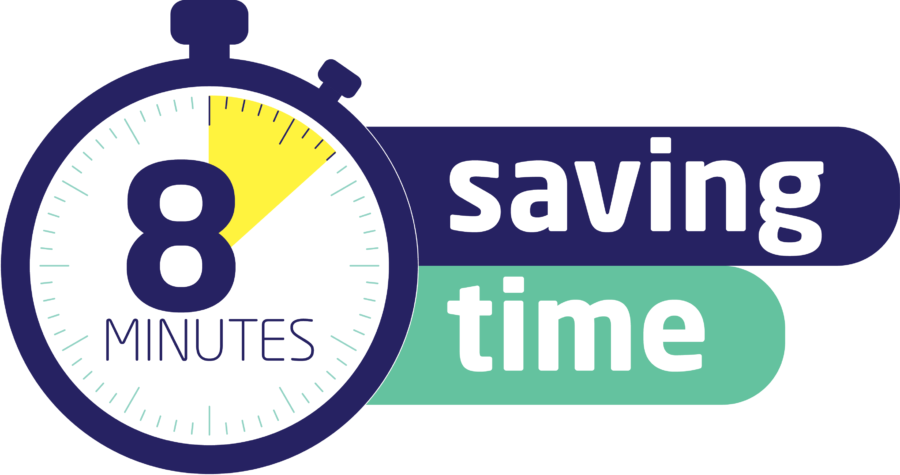 The simple, mobile and fast solution
Surgical removal of abnormal parathyroid glands is the only curative treatment for primary hyperparathyroidism. Monitoring parathyroid hormone (PTH) levels during surgery provides assurance that all overactive parathyroid tissue has been adequately excised, the surgical procedure can be concluded, and the patient returned to the ward.
The drop in intact PTH levels after removal of the diseased gland is clearly visible, and can be used as an aid to provide a surgeon with the immediate feedback that the operation has been successful. The STAT-IO-iPTH system of Future Diagnostics is an aid in the monitoring of the PTH levels during Parathyroidectomies.
Imaging tells you where to start looking, and IO-I-PTH results say when you can stop looking.
Improve your efficiency during the parathyroidectomy
Time reduction of patient anesthesia
Intra-Operative Intact PTH test results in 8 minutes, provides immediate indication of surgical outcome, and decreased operating room time
Certified Supplier
Cleared by U.S. FDA and CSA/UL/ETL listed instruments
Introduction call
Interested in a STAT IO-I-PTH solution? We would be pleased to hear from you.
Contact us