Update COVID-19 Situation
Dear valued IO-I-PTH customer,
As the situation with COVID–19 is dynamic we will continue to make proactive decisions that are grounded in care for our customers and patients. This means a different interpretation in the flow of goods that would normally apply.
Certainly, within healthcare, adjustments in the priority setting are changing and as far as parathyroidectomies, all medical centers have postponed their elective surgeries at this time.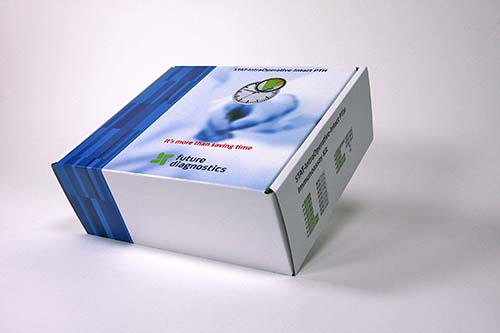 The only surgeries being performed are emergent cases or cases deemed too critical to postpone.
To avoid kit capacity problems once PTH cases will resume, Future Diagnostics manufacturing department would like to know and foresee how many kits are needed per month. Our PTH kit has a production time of 6 weeks and expiration date of 12 months. So, it is of great importance that we start our production just in time to avoid disappointed customers and destroy out of date PTH-kits.
Normally we know the volume trends based on historic data. These data are not representative at this moment, therefore we kindly request our customers collaboration to give more insight in your PTH-kit needs in the coming months.
In this case we will send all our customers (as of April) an email every month and ask you to inform us about your expected number of needed PTH kits for the following month. This will be helpful to organize our production planning and will prevent too many or too few available kits.
Your input is highly appreciated. Only then are we able to provide you with the PTH kits, the moment that you really need them.
As the situation continues to evolve, we may make some more changes, but through it all we will continue to offer you our best service and support.
Thank you for your continued loyalty.
Warm regards,
Paul Wets, Business Manager of Future Diagnostics Medical Solutions